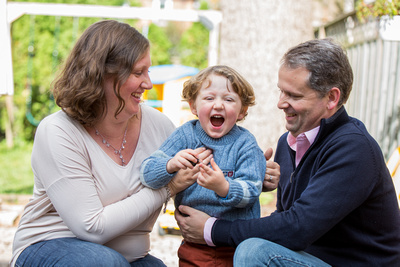 In the last little while, TONS of people have asked me some of the same questions, so I thought it might be useful to set up a little FAQ page!
And if you're interested in getting a feel for what Ümla is all about, check out my little guide to products and services. Also be sure to check out this page with some of my favourite session blog posts, so that you can get a feel for what an Ümla session is like!
1. Who are you?
My name is Adriana Villela, and I LOOOOOVE photography! I really do. Just ask my family.
For more about me, check out my about page!
2. What does "Ümla" mean? Is that a real word?
Many people have asked me this question. I guess photographers typically use their names for their photography businesses, but that's not really my style. I like that Ümla has a life of its own, and is both playful and catchy.
"Ümla" is a totally made-up word that comes from another made-up word, umlakafarfoo. Umlakafarfoo was born almost 10 years ago, when my husband and I were first married. One day, after waking up and getting ready for work, my husband turned to me and asked, "How'd you sleep last night". I said that I could sleep for another few hours, and he gave me this really weird look. And then said, "Umlakafarfoo? What the hell is that?" How he ever came up with "umlakafarfoo" from "I could sleep for another few hours" is beyond me. But it somehow stuck, and we used to jokingly say "umlakafarfoo" to each other whenever we'd wake up from a too-short sleep (i.e. pretty much all the time).
Fast-forward a few years later, and I was on the market to buy a domain-hosting package to host a blog that I was running at the time. It came with registration of three free domains, so just for kicks, I registered umlakafarfoo.com. Then, when I started to build my photography business, I thought it would be fun to call myself Umlakafarfoo Photography. And because I think that umlauts are awesome, I made it "Ümlakafarfoo Photography". I ran under that banner for about 6 months before realizing that not only was the name difficult to remember, it was a nightmare for most people to spell. So I shortened it to ÜmlaPhoto, bought the appropriate domain, and the rest was history.
3. How much do you charge?
A session costs $350, and includes the following:
A face-to-face (in-person or Skype/Facetime/Google+ Hangouts) pre-session meeting, during which I provide you with expert tips on how to prepare for your session
My time and talent during the two-hour photo session, and photo retouching
An in-person ordering session, during which you are treated to a personalized photo première slideshow set to music, and my expertise in helping you select the images and products that best suit your needs
The session fee is payable at the time of booking, in order to reserve your spot. You select your package during your ordering session. Packages start at $700. All prices are subject to HST. Ümla offers a selection of boutique photography products, including wall gallery clusters, heirloom albums, image boxes, gift prints, and digital files. All prices are subject to HST. For more information on packages and pricing, please contact me, and I'll send you the details!
4. I love your work, but your prices are outside of my budget
Never fear! You have a few options at your disposal!
Seasonal Mini-Sessions
Anytime Mini-Sessions
Payment plans
Seasonal Mini-Sessions
Take place a few times per year, at a place and timeframe chosen by Ümla. Minis are shorter, and as a result, you get fewer images. They are perfect for the budget-conscious, or for those who just want a little family photo "refresher". To keep an eye out for which mini-sessions are currently being offered or will be offered, sign up for the mailing list. Mini-sessions tend to fill up quickly, and sign-up is on a first-come, first-served basis.
Anytime Minis
Slightly longer than Seasonal Mini-Session, Anytime Minis may be booked at any time of the year at any of these 4 great locations: Yorkville, Taddle Creek Park, Vermont Square Park, UofT (St. George Campus)
Payment Plans
If you would like to invest in a full session, payment plans offer you a way to pay for your custom photography in smaller increments. For more details on payment plans, be sure to contact me!
5. Why do you only present a set of 30 images? (full sessions only)
Making decisions is really tough, and having to sift through more than 30 awesome photos to pick your favourites is even harder. Believe me, because I often have a hard time narrowing down the 30 best photos from a session! I also find that 30 is just enough to tell a story about your session/life, without seeming repetitive. Please note this applies only to standard sessions. The number of photos presented for mini-sessions is different. For more details, please contact me.
6. Can you edit any additional photos besides the number included with my package?
Although I typically present 30 images at the ordering appointment, I can, upon request, look through a client's session photos and edit some additional ones if they meet my high quality standards. Since editing does take up additional time, there will be an additional charge if, upon revisiting your gallery, I determine that there are additional images which you may like. Please note that ordering appointments only take place for standard sessions.
7. I remember you taking photos of XYZ. Why weren't they included?
I have very high quality standards, and I only want to include the best of the best photos in your proofing gallery. Sometimes there's a photo that you remember me taking during your session which just doesn't meet my high creative standards. If that's the case, then I won't include it in your gallery.
8. Why don't you provide a disc/USB stick of every single image that you took during our session?
The Ümla-experience is a boutique photography experience. You are getting my unique photographic and artistic vision both from a composition standpoint, and an editing standpoint. I will never sell a disc/USB stick of all unedited session images because not all images from your session are up to snuff (i.e. my high artistic standards). Similarly, I will never sell unedited versions of the images that I include in your proofing gallery. The image is a combination of composition and editing, and that is what an Ümla-photo is all about. That being said, I do offer packages that include the full set of high-res, hand-edited digital images from your proofing gallery. Please contact me for details.
9. Can I have the original RAW file?
A raw file is the unedited, straight out of camera file, and I never sell these. An Ümla-photo is a product of composition, creative vision, and some tender-loving care, and photo editing is part of that.
10. What is a print release?
When you purchase a digital image file from me, it includes a print release. In a nutshell, this is a document that gives you permission to print the photo for personal use. This means that you may print copies for mom, dad, grandma, grandpa, and any other family member and/or friend, many times over! Yay! If you'd like to e-mail out copies of the file, I include a complimentary web-ready copy for each digital file purchased. This is a specially-formatted file that is sized for web display and is perfect for e-mailing out, as it is small enough to not clog up your inbox. It also includes a watermark for your protection when posting online, as it deters would-be image thieves from taking the image and posting it on some random stock photo site.
11. Do you do any commercial work?
Yes! I photograph classes (e.g. yoga) and events (e.g. Baby & Me Fitness Launch Party). If you're interested in hiring ÜmlaPhoto for commercial work, please contact me for an estimate.
12. Do you offer gift certificates?
I sure do! You can purchase gift certificates here. Once you've completed your purchase, I will make arrangements to deliver the gift certificate to you!
13. What should I wear?
Once you've booked your session, I will send you a quick "what to wear" guide that will help you dress your best for your session!
14. Do you use props?
My photographic style captures candid family moments, so I don't tend to have any over-the-top props. Please don't expect to see your child propped on some vintage rocking chair in a field. That's just not my style. :)  I instead prefer to use fun toys that encourage child and parent interaction. My arsenal of fun toys for outdoor sessions typically includes bubbles, a ball, a kite, and stuffed animals. I also encourage you to bring along your child's favourite toys, as it will make them more comfortable during their session! For in-home sessions, I encourage you to go about your normal day-to-day activities. This can include cooking breakfast, reading stories, and playing, both indoors and outdoors!
Peace, love, and pics.
Love what you see? Then
contact me
, and we'll talk about booking your next family photo session.